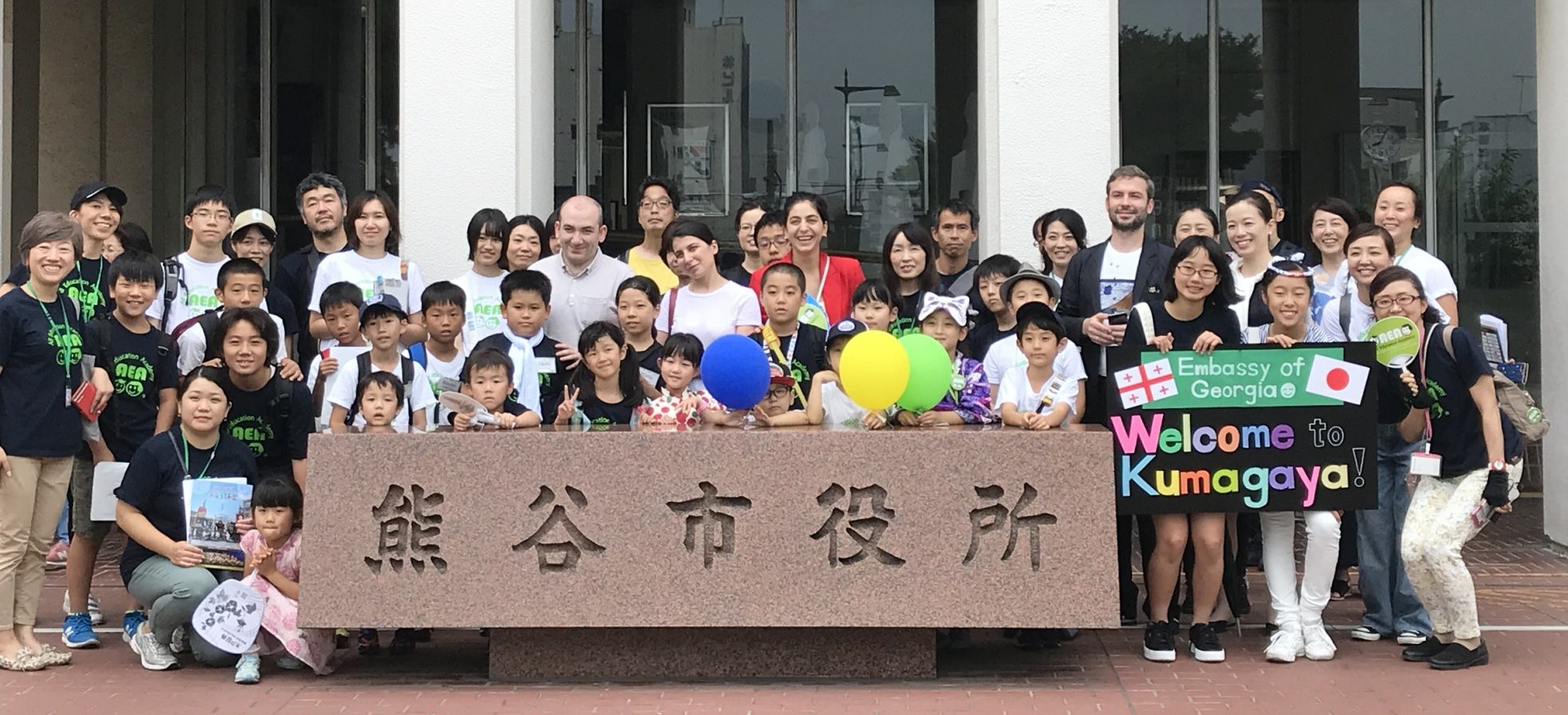 About Us
---
We have been working to find volunteering opportunities for children to provide language assistance and local guide to guests from overseas who are visiting Japan.  For each event, we organize team of kids and prep them through workshops that allow them to provide required services in Japanese omotenashi style.  From our activities, visitors are able to seek assistance that they need and enjoy becoming friends with local kids.  At the same time, our kids are able to learn from interacting with people in different cultures and improve communication skills from real experiences. From this win-win model, we hope to prep children for the society that is changing more rapidly than ever.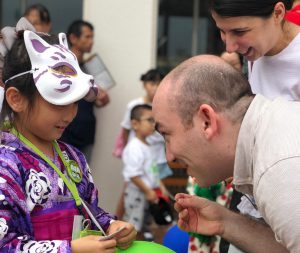 How We Started
---
Our organization started in a small city just north of Tokyo called Kumagaya-city in Saitama Prefecture.  Starting members of this group are educator looking for places for kids to actually use what they learned in books out side of the classroom.  It started out as a project for kids to actually apply their knowledge to solve problems in real life situations, believing that they would be able to provide solutions to make our society better when they applied their flexible and never-ending imaginations.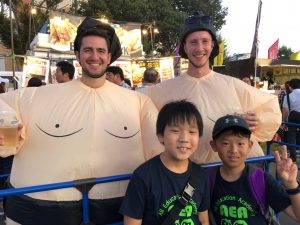 Our Goal
---
Under the theme "Education is series of small projects that works to change the society", we hope to contribute to the society by bringing out the tremendous power within children.  Currently our team is actively learning and working with students to successfully serve the Japan Rugby World Cup in 2019 and Tokyo Olympics in 2020.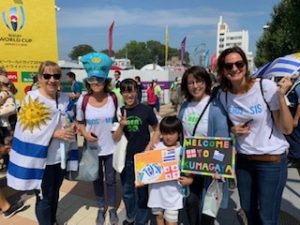 What We Do
---
Our organization coordinates to offer various real life learning experiences for students, which in the end would help the society.  We aim to contributing to the development of children who respond to changes in society diversifying by encouraging the creation of diverse values through communication with the community.  Our final goal is to use power of children to provide solutions to social challenges.
Last year, we worked closely with tourist bureau of Kumagaya-city to promote and assist in the events held in the area.  Our kids brought in overseas visitors from overseas by actively pre-promoting and served during the event to make their experience more memorable by providing special events and translation services.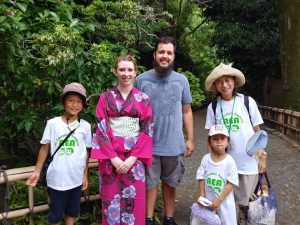 ---
Let's learn about Tokyo 2020 Olympic & Paralympic Games"
AEA Kids and Family had a workshop, brainstorming for Omotenashi, Japanese hospitality, at Saitama.
They came up with many creative ideas. "I want to make a drink stand and welcome guests from overseas." "How about making a YouTube video to show Saitama's sightseeing spots to the guests."
"Our Kids members have matured a lot," said one of the AEA staff members who has known them since the foundation of AEA. "I saw a child who was too shy to talk in front of people when he first joined AEA.
At today's workshop he was sharing his opinions with confidence."
"Today's workshop motivated our members and gave them a chance to think 'what can we do to welcome the guests from overseas at Tokyo 2020?' With the experience they had through the Rugby World Cup, we will keep pursuing our Omotenashi to the world."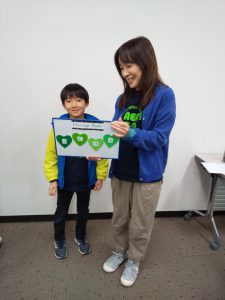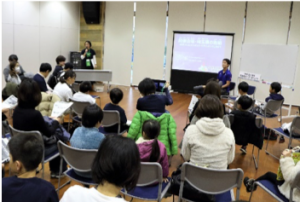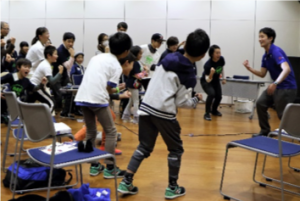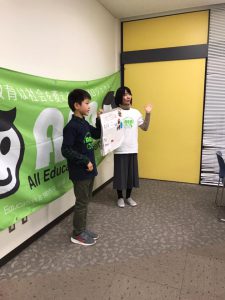 ---
JAPANESE FAN FESTIVAL "UCHIWA MATSURI"
During "Uchiwa Matsuri" (an annual summer festival held in Kumagaya-city that celebrates Japanese Traditional Paper Fan), the guests from overseas were welcomed by our team of local students and experienced the traditional festival together.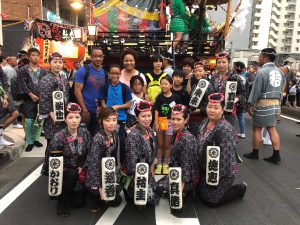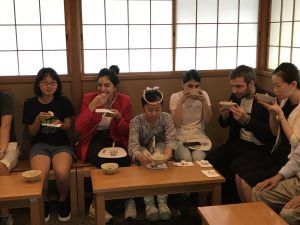 ---
UDON NOODLES SUMMIT in KUMAGAYA 
Students rovided Udon noodles making experience for the guests from overseas.(2017-2019/10)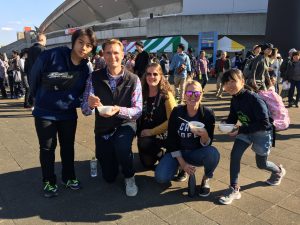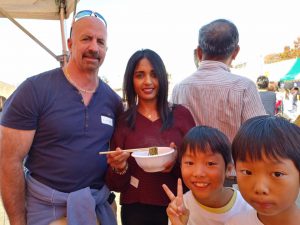 ---
THE WORLD BONSAI CONVENTION in SAITAMA
The eighth World Bonsai Convention was held in Saitama Prefecture.This growing event welcomes visitors from around the world and our team assisted Japanese exhibitors communicating in English. (2017/04)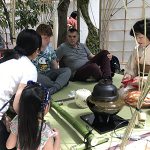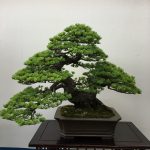 ---
PR ACTIVITY at TOKYO KITTE
Students were sent to a major tourist information center located near Tokyo JR Station to promote Uchiwa Matsuri Festival to be held following month in Kumagaya.  Handing out Japanese paper fan Uchiwa in a hot summer day was a perfect PR accompanied by Omotenashi.  Supported by JTB and Tokyo Kitte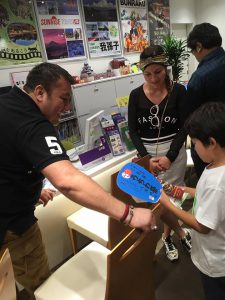 ---
WELCOMING HIGHLANDERS
As a part of preparations for the Rugby World Cup in 2019, our organization attended and serviced as volunteer translators during the welcome party for the players of HIGHLANDERS visited from New Zealand.(2017/08)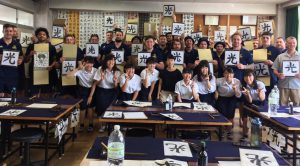 ---
PR ACTIVITY at YOKOHAMA NISSAN STADIUM
To promote Udon Noodles Summit to be held in Kumagaya following month to international visitors, students visited Nissan Stadium in Yokohama during Rugby games to hand out fliers and actively provide information in English.(2017/11)